Blarg Blarg Blargity Blarg.
Someone keeps putting their dog out on their patio and leaving it. So what does it do? It barks ALL NIGHT LONG. and that upsets my dog and he starts huffing and puffing back at the dog. *sigh*
Nathan is going to drag me to see "Race to Witch Mountain" or "Fast and Furious" tomorrow. I'm scared.
In other news! Its time for Doctor Who Recaps/Comments!! Yayayaya!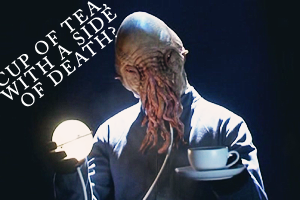 Doctor Who:
( 4x01 - 4x03 )
Doctor Who is taking over my icon space. The problem is...there are so many loveable characters. And so far 2 Doctors of AWESOME SAUCE! And so much potential Fangirly shippy-ness. This show is
EVIL
. But in a
GOOD
way.